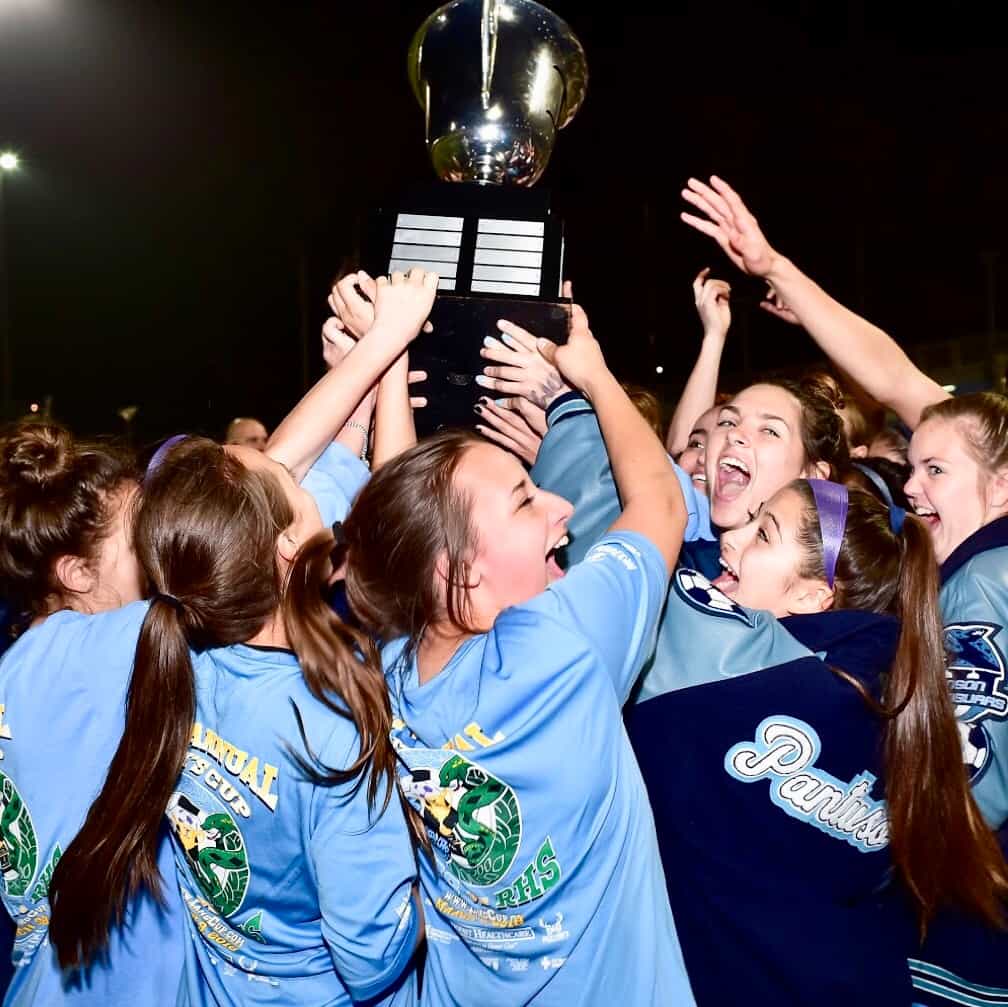 The 9th annual Ian's Cup match was held on March 9th, 2018 at Toyota Stadium.
JHS took home the 2018 Ian's Cup and bragging rights with a final aggregate score of 5-2.
Scholarship Awards were presented to the following seniors:
Santiago De La Garza De La Torre (JHS), Brooke Burgess (JHS), Yaudat Kuri (RHS), Lexi Burton/Savannah Wahl (RHS).
An honorary sportsmanship award was given to Alexa Fincke and a sportsmanship scholarship award was given to Ricky Nicolai.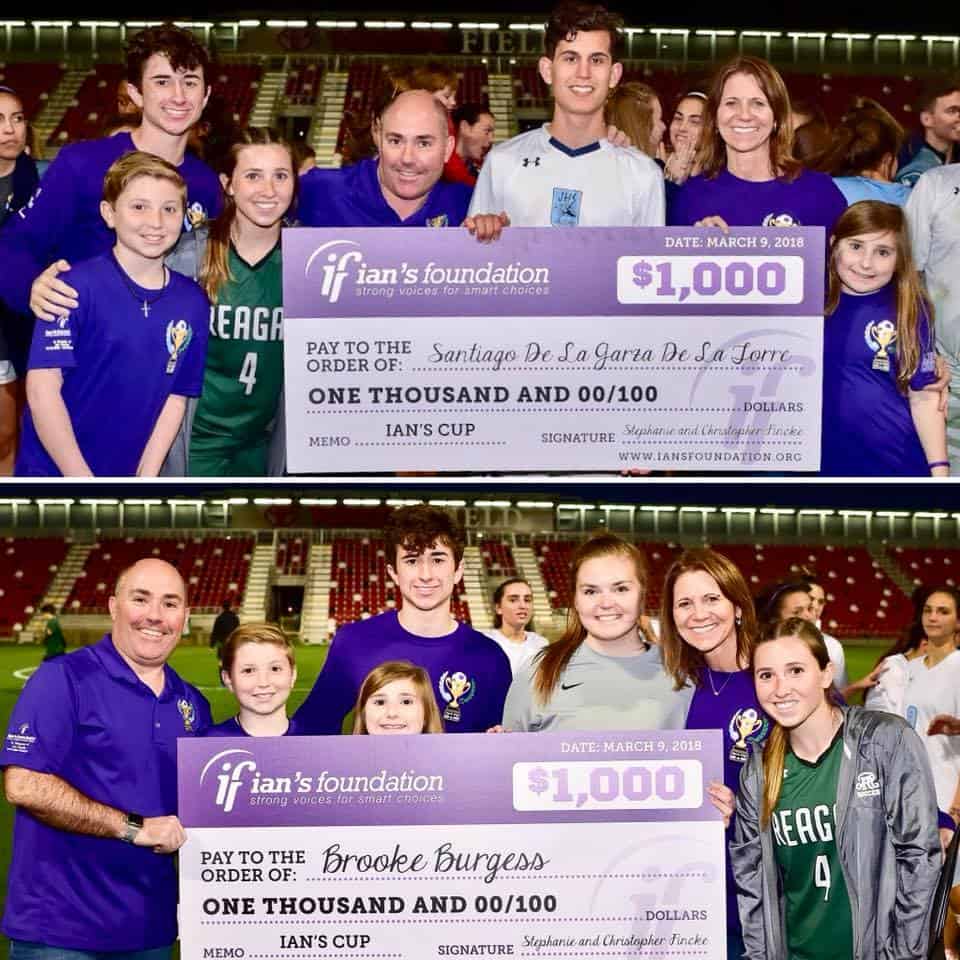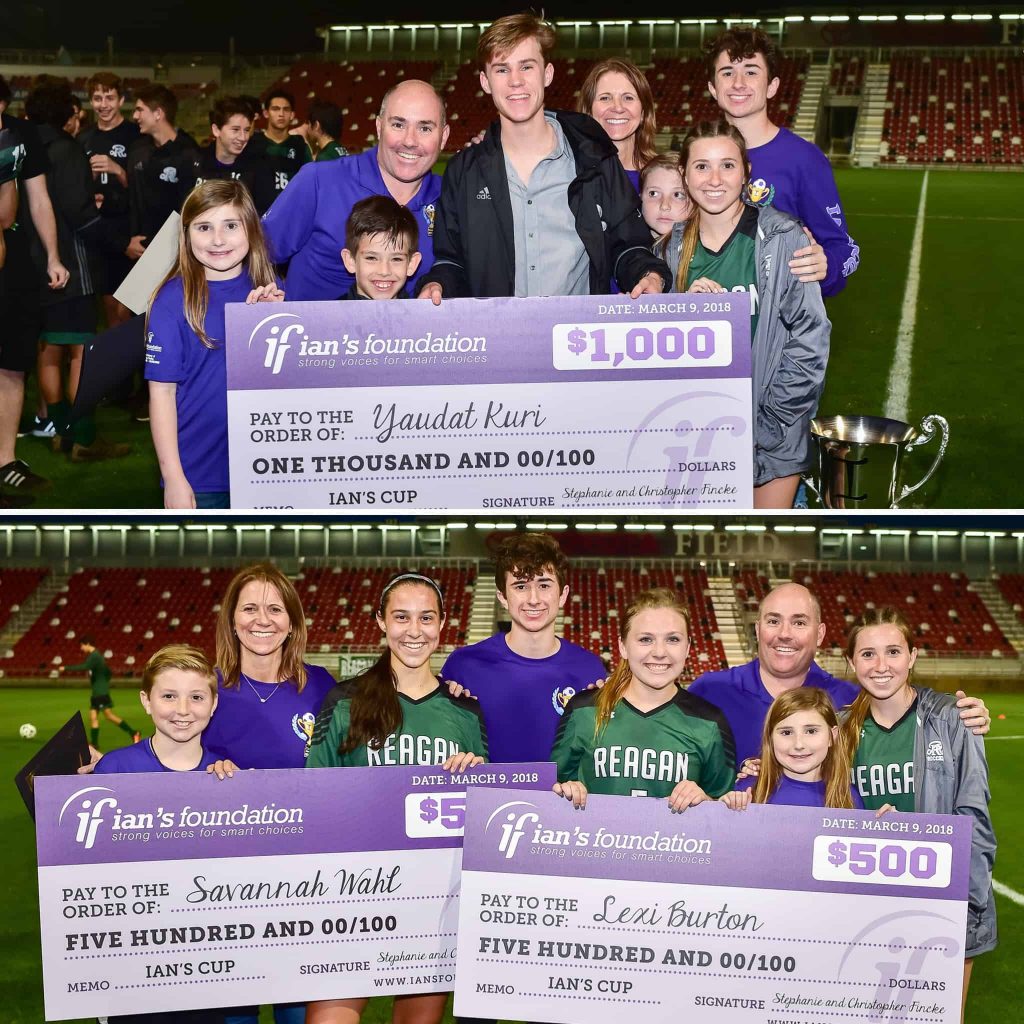 A donation was made to the power wheelchair soccer team/STRAPS through fundraising efforts from the JHS and RHS soccer teams.